Hey SWAT! Today we logged onto Warzone to train for Christmas Chaos! Let's see how it went.
MAX: 18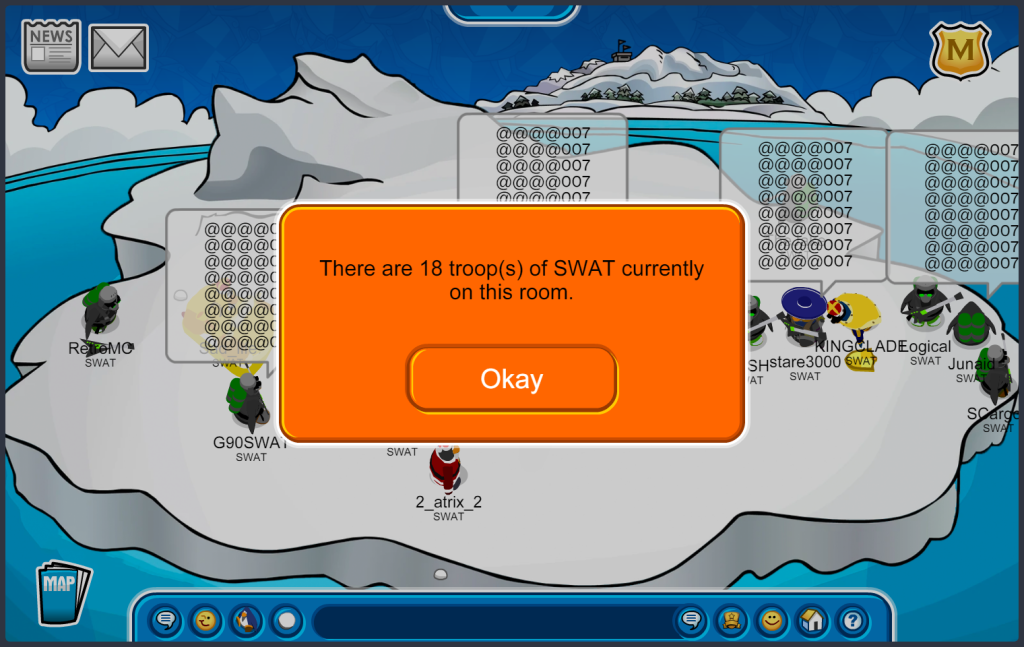 ROOM ONE: ICEBERG
ROOM TWO: SNOW FORTS
ROOM THREE: DOCKS
a special shoutout to all those who came:
RYE BREAD | ATRIX THE BEST
izzy 😹
🟠atrix🟠
oli || CCXII DEC 04 2PM CST
Clade 48 [CCXII TOURMENT DECTH]
Junaid | CCX GR!
abaporu
Coolguy | CC Homecoming
G90 ||SWAT Leader||
oli (O90)
LEGOMAN | DEC 4 CC
Logical | CCXII DEC.4
Sad.
jes.mess44
Seu11 ヅ | CCXII GR!
justcargo
jamilmiller2022
NFS
The-_-Jake
Check out the video of the whole event on Youtube and Reddit!
Youtube: Special Weapons And Tactics
Another successful event for swat, as always! As the time keeps ticking, the more we continue to grind.
THIS YEAR WE WILL WIN CHRISTMAS CHAOS! PROVE EVERYONE ELSE WRONG! SWAT WILL REIGN SUPREME!
rye ଘ 𝕮𝖔𝖒𝖒𝖆𝖓𝖉𝖊𝖗-in-Chief
Filed under: Event Posts Tagged: | 2022, Club Penguin SWAT, CP SWAT, SWAT, SWAT Army CP, SWAT ARMY CPO, SWAT Army of Club Penguin, swat army of cp, SWAT Army of CPO, swat of club penguin, swat of club penguin online, SWAT of CP, swat of cpo, SWAT Rulers, swat rulers army, swat rulers club penguin, swat rulers club penguin island, swat rulers club penguin online codes, swat rulers of cp, swatofcp, SWATrulers