As you can see from the title, this post is an induction of a person into the leadership. This person is Oli. Now, there may be many questions about this and Oli's journey in SWAT and I want to cover as much as I can in this post. I'll try to do it the best I can.
Oli joined the SWAT server on the 18/02/21 and how he joined was quite funny tbh, while he was a person Ganger recruited, at first, many people thought he was a troll because people associated the name Oli with Stare3000 so when this new person came into the server with the name Oli some people thought he was trolling and he went from being "fake oli" to the Oli we all know and love today. Of course, many people still confuse him with Stare3000 but he is definitely known well in SWAT now. It's funny because seeing Oli among many others grow has been amazing, he's definitely grown during his time in swat and I'm honestly hoping to see him grow even more in SWAT and maybe becoming an icon in SWAT one day. Who knows what the future may hold.
In his first full month in SWAT he witnessed many battles against other great armies like IW, ACP, HF etc. He even witnessed the 2021 March Madness tournament which saw us beat PIC in the first round and go up against IW in the second round, putting up a good fight. He started progressing in SWAT from the get-go participating in U-leads and learning the ropes and how to lead even as a troop. He gained Agent Of The Week in April and with this came an interview which let those in SWAT get to know a bit more about Oli, someone who had only been in SWAT for not even 2 months.
Oli, love for dogs shone through but what shone through even more was his love for SWAT and the people within it. Oli rose through the ranks quickly and was involved in many of SWAT's wars including our battles vs Templars in 2021 where we won the war against them. This was a big win for SWAT but it was one of Oli's first war and he was able to rise up through the ranks even quicker thanks to this war, building his repertoire and learning from each and every tense battle
Since then, SWAT has seen many changes in the server, some roles, the events, leadership, structure, staff but there was a few constants in SWAT, some things that didn't change and one of them was Oli as his loyalty shone through and he continued to rise to staff and even further up the ranks.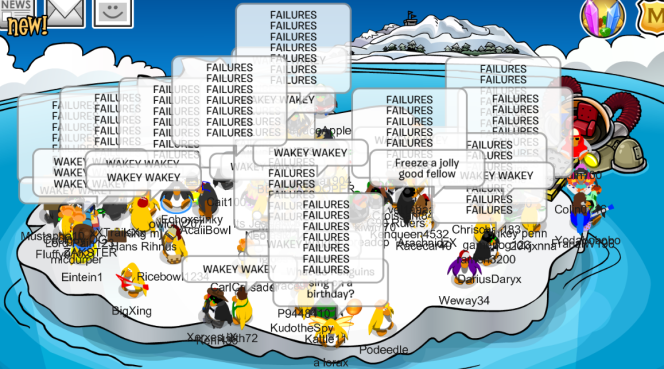 There was a time in SWAT that AOTW posts disappeared however, when they reappeared, Oli grab the Staff Of The Week title in January 2022, yet another status for him to grab as he continued to climb up the ranks, progress, grow and learn from each and every battle and experience
About 1 year after they joined, in February 2022 (I believe), they earned Head Of Hcom, which was a role/rank I implemented alongside others to really boost up the leader-in-training role and to get these upcoming leaders to become more hands on, get them to be involved and working alongside myself and whoever was leading at the time. Honestly, that role and them people that were in the role made the time in SWAT more enjoyable. Oli was one of those people in that role who I enjoyed working alongside and loved to watch grow into the role and become the HOH/LIT/Leader we knew they could be. Of course it's been a while since that day, them times and now we see Oli in the LIT role once again that was re-named from HOH and we've seen them step up to the plate and lead, recruit, be active etc. Now he has grown up and he's become a leader, and I'm so honoured to be announcing him as SWAT's newest leader because time's in SWAT have not been simple and I'm sure he will agree but he's pushed through it, he's learnt, he's led, he's become a recognizable person in SWAT and maybe he can become an icon too!

While writing this post, a couple of things come into my mind, one thing is my own experience in SWAT and when we decided to promote Oli to leader, I thought about how I was back in the day and how I can't wait to see his reaction, how this is a big moment for both him and SWAT and how much effort and loyalty he's given and shown us. Oli has been LIT for 8 months, when you say 8 months you think damn that's a long time, when you say they've been LIT for… then it seems a tiny bit more reasonable but honestly, it's still a long time, nearly 1 year of being a LIT, nearly 2 years being in the army… Now if that's not dedication, I don't know what is. We've not had it easy in swat and you have overcome a lot, a lot of people have been introduced as a leader while you've been in the LIT rank but now is your time to shine and I genuinely, as do other leaders, want to work with you and can't wait to get started and to get you in there with us. Who knows where the future may take you but hopefully, we see successes for both you and SWAT in the near future!/
Now, it's time for something that I know you probably wont expect, but again, expect the unexpected (as I used to say)…
Words from the leaders
Toxic Storm: Oli is like that old senior student who has seen a lot, yet is a chill person and is enjoying his stay while being nice and helping others
Ryebread: – My time in swat has made me meet so many amazing people, one of them being Oli. While we normally arent online at the same time, its great being able to talk to him when we can. He's a fantastic leader who has been trained so well over the past months. Oli definitely deserves this promotion, after so much he has experienced in SWAT. Thank you for being so loyal, so kind, and overall the coolest dawg in SWAT!!
Coolguy: A fellow Chelsea fan, A fellow Brit, A fellow loyalist. Oli, ngl writing this post I've wanted to make it big, I wanted to make it special because I know this means a lot to you and tbh you deserve this, the chance to prove what you can do, what you've got, why you are a LIT and now a leader, what you've learned and to help SWAT rise. I can't wait to start working with you and hopefully helping you on this one last step of your journey (becoming a leader).
Congratulations Oli, we wish you well and can't wait to get started and to work alongside you
SWAT FOREVER

Filed under: SWAT Army, SWAT News, Uncategorized | Tagged: Club Penguin SWAT, Leader, Leader Induction, oli, SWAT Army of Club Penguin, swatcp, SWATrulers | 2 Comments »