On Sunday, we held a farewell event as Logical would hold his very own retirement. 2 leaders gone within 2 days. Well let's see how this turned out!
Maximum: 25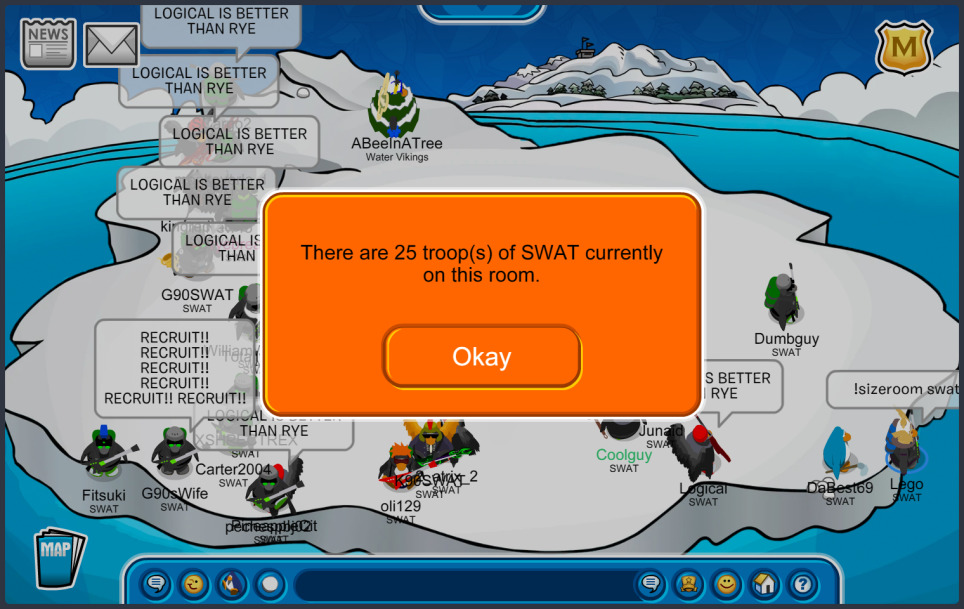 Room 1: Berg
Room 2: Inside Mine
Room 3: Dojo
Thank you all for coming and giving Logical a good send off as we wave farewell to him as a leader of the army. We wish him well in all of his future endeavors
While it has been a lot for swat to lose with many leaders stepping away, we move on and we keep fighting because SWAT NEVER GIVE UP! NOW GO OUT THERE AND PROVE IT!
Filed under: Event Posts Tagged: | Club Penguin SWAT, SWAT Army of Club Penguin, SWAT of CP, swat rulers army, SWATrulers