Hi SWAT! For today's event we logged onto CPAB in our Hank costumes at the Beach! Read on to see how it went:
Maximum: 14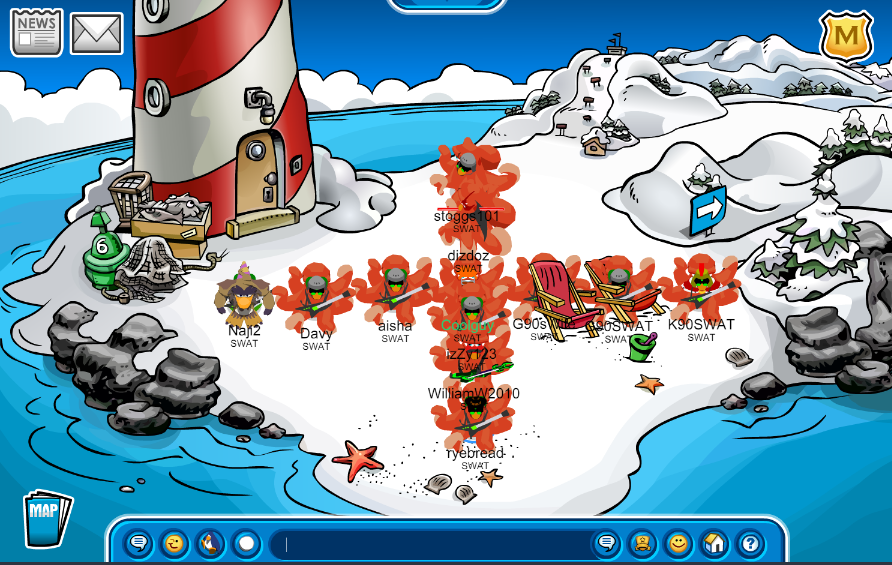 Thanks to all the SWAT agents who attended, see you at the next event!
Also, a big thank you to William for helping VC Lead and recording the event!
Filed under: Event Posts, Posts, SWAT Army, SWAT News Tagged: | Club Penguin SWAT, CP SWAT, Home, SWAT Army of Club Penguin, SWAT of CP, swat of cpo, SWAT Rulers, swat rulers army, swat rulers of cp, SWATrulers