Hello SWAT. Last week has been a different week for sure in SWAT with a lot of things happening in the army, including a server revamp as well as new faces appearing. However, despite these small distractions, agents have been fighting for the title once more. Who won it this week? Let's find out!
During the week, SWAT held 5 penguin events and also we saw some server changes which were both new and exciting! This didn't slow us down in our event run though. Our first event was on Sunday and it was a Disney takeover which saw us host our first 8pm est event in a while. Next up was the NFL takeover on Tuesday with the Sombrero Ausia following on the Wednesday. On the Thursday we held a movie night and to tie into it, we held a fun game/hide and seek event on CPAB on Friday, which was also a training. To end the week we had a pineapple takeover ausia on Saturday.
While this week was filled with events, activities and changes, the troops didn't stop working hard and there are always multiple people fighting for the award of AOTW/SOTW/ROTW but only one can become AOTW. Let's see who won it this week
Well our Agent Of The Week is new to SWAT's ranks, however, this didn't stop them from hammering away to try and win the AOTW award. They have been attending all events they can, recording them, creating graphics, expressing their love in ways they feel necessary and even recruiting! They have shown their motivation and passion and are definitely not giving up anytime soon.
This person is…..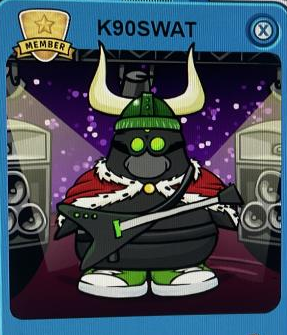 K90
Now it's time for Staff of the week. With new additions to the team and with some people coming and going, we have seen new entries for potential SOTW candidates. However, there is one person who has been working hard, not just this week either but for the past few weeks and they've been active, they've recruited, they've hosted game/movie nights, showed their hunger and drive, attended events, vc led, and so on and so forth. They have been a big figure in SWAT.
This person is……
LOGICAL
Finally, it's time for the recruiter of the week. This person is no stranger to the AOTW posts and have been putting all their time into improving swat, helping it grow and pushing it as far as they can. They have been active and have come out on top in terms of recruiting.
This person is………………………
Broona
Thank you all for your hard work and helping to make SWAT not just a better army but a better community. Your work, all the people above and those who aren't mentioned, is always seen and appreciated even if it may not seem like it. We see you! Thank you and keep working hard, keep helping SWAT become the best that it can possibly be. Never stop, not even when you reach the top.
Never Forget

Filed under: Agent Of The Week, Uncategorized Tagged: | Agent Of The Week, Club Penguin SWAT, Recruiter of the week, staff of the week, SWAT Army of Club Penguin, SWAT of CP