Finally the 'bad guys' will respond.
When you find yourself in a community with armies that are constantly pointing the finger at each other, eventually they will make their way to your army. For the past few weeks, I have heard the most blasphemous and out of line accusations, generalizations, and laughable hypocrisy made about the character and morality of this great army from individuals that we have considered friends… people that we have called our allies for quite awhile, some that are truly SWAT at heart regardless of what route they've chosen to go recently, understandably so with the ridiculousness things other armies have put next to SWAT's name. It's a shame the quickness in which someone can turn their back on you. We are not an army to take disrespect and we are an army that will fight against all wrongs. This army that many have called home for countless years throughout the existence of this community and while nobody can claim to be perfect, we strive to give the safest and friendliest possible environment for everyone and we certainly show a lot more effort than the armies in which you fight alongside.
Viewer Discretion Advised

Read more

: The Response (Operation: Save L90)
Clearly, we have 3 armies here that want to help each other and boost their maxes in armies that recently have been lackluster and evidently enough – that were ALL jumped in the Top Ten by the supposedly "evil" SWAT right before all of this, to supposedly fight against our bad morals. But wait, these people couldn't possibly be allies with people that don't properly moderate their chat and allow constant hateful, racist, homopobic, offensive language and offensive language of all kinds to be present around their young troops?
Wrong. And that's why I present…
Operation: SAVE L90
Message to the Water Vikings & the Community
Threatening troops if they don't log on (for the war vs SWAT)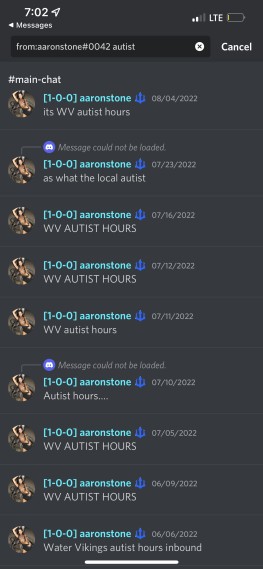 To conclude all of this, remember what's not genuine is not lasting. Especially when you are supposedly fighting for a purpose in which you don't even hold up your own end of. And for those who decide to fight alongside them and are knowledgeable of this without question are hypocrites as well and have no place to speak. Those that were removed from the SWAT leadership – the actions in which they were accused of did not EVER take place in our server and we would never allow it to. Yet you say not a word about armies in which allow it to happen on the regular, whom you are allied with. Don't worry, this is the last post like this you'll get from me. Focus is redirected back on this army now and doing what we can to make it the best version of itself everyday. SWAT forever.
Filed under: Uncategorized